Industrial mechanical engineer
Our industrial engineering professionals work with you to ensure that your projects meet the highest quality standards and requirements. DWB Consultants manages every step of your industrial projects so that nothing is left to chance.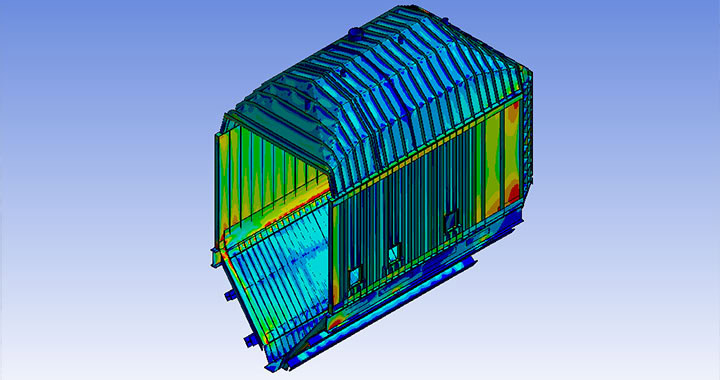 We will work with you to create designs that optimize your production.
Our mechanical engineering skills range from end-to-end plant modelling and modifying various industrial processes to designing specialized equipment and selecting, installing and starting various types of equipment.
In addition, we are capable of conducting many different tests, including pipe stress analysis and finite element analysis on mechanical and structural parts.
We are also able to identify the technical complexities of the project and ensure that it complies with current standards and regulations.
Our expertise in industrial engineering 
Mechanical calculations and finite element analysis
Precision 3D modelling
Thermal and structural analysis
Impact assessment
Fatigue analysis
Pressurized pumping and piping
Handling and lifting
Ski lifts and conveyors
Designing machine-welded parts and industrial equipment (tanks, chutes, silos, conveyors, hoppers, etc.)
Designing health and safety features (safety barriers, fixed guards, lifelines, guardrails, safety nets, anchor points and brackets, etc.)
Designing customized equipment transport systems (reels, transport cables, loader attachments, etc.)
Gear motor and power component specification
Inspecting and approving industrial equipment